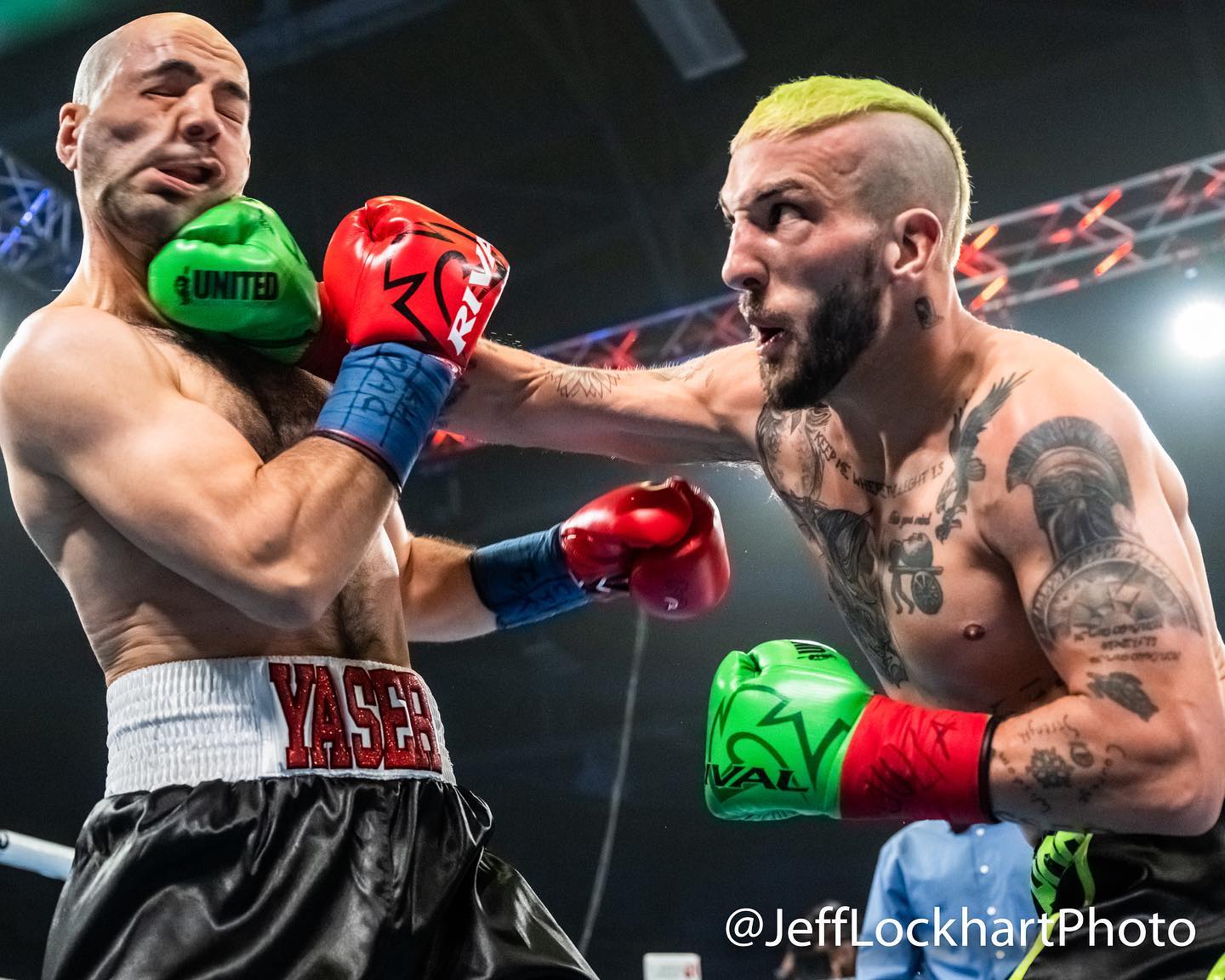 PICKERING — At 16-0, top Canadian prospect Josh 'The Boss' Wagner is on the cusp of something major in 2024.
As is always the case in professional boxing, however, he will have to stay sharply focused on the task at hand — taking care of business in the Main Event at the Pickering Casino Resort on October 21st — in order to then take aim at his larger dreams.
"We're going to finish the year with a bang, and I'm excited to have my Casino debut in a great fight environment," said Wagner, an Orangeville, Ont. product. "I'm at the point of my career (where) I'm looking for big fights, trusting my team and whoever they put in front of me is going to fall."
The reigning IBO Americas Welterweight Champion is hunting for big international game next year, but will have to navigate through a man aptly called 'Pitbull' — Abraham Juarez, from the gritty streets of Mexico City — to earn that opportunity.
"He's fought some big names, Christian Mbilli, Carlos Ocampo," said Wagner from training camp at Toronto's West End Athletic Club. "We prepare for anything and everything in camp, so whatever he shows us, I've proven I can change tactics on the fly."
The ability to make those adjustments, aided by the watchful eye of trainer Stevie Bailey, was on full display in his 10-round July victory over skilled Argentine Williams Herrera for the IBO belt.
"Herrera tested me, where I had to switch my style mid-fight," admitted Wagner. "Early on, I tried to be the aggressor and he met me full force, (so) I then boxed and moved.
"Knowing I can adapt and change on the fly is a good thing."
Stopping Juarez, a battle-tested gatekeeper in the 160-pound division, has proven to be a challenge for top fighters like Mbilli, a ranked contender who took nine rounds to find the finish.
"(Stevie) is getting me back to fundamentals, and trains guys to knock guys out," explained Wagner. "We've been working on staying on our legs, knowing when to land hard shots and doing a ton of repetition until I get it."
Other prospects, such as the 17-1 Jorge Garcia and then-undefeated Ricardo Salas, discovered the hard way that Juarez is capable of engineering an upset.
Josh Wagner is on the brink of a significant international opportunity; on October 21, he will have to tame the Pitbull in order to earn it.
In doing so, he would join an impressive list of contenders — Mbilli, Ocampo, Charles Conwell — to have passed the test.
Fight Notes
This will be Wagner's first Mexican opponent since Jorge Perez, whom he stopped in the ninth round on Sep. 9, 2022 to claim the IBA Intercontinental title….Oct. 21 will be Juarez's fifth fight in Canada…Wagner is currently ranked No. 25 in the world by the IBO…Four of Juarez's last five fights (2-2-1) have ended in knockout fashion…Wagner has rattled off 10 consecutive wins since returning to the pro ranks in 2020.
---
United Boxing Promotions presents Josh 'The Boss' Wagner (16-0, 8 KO) against Abraham 'Pitbull' Juarez (21-11-1, 10 KO) in an eight-round welterweight Main Event on October 21st at the Pickering Casino Resort. Tickets are available now at unitedpromotions.ca.