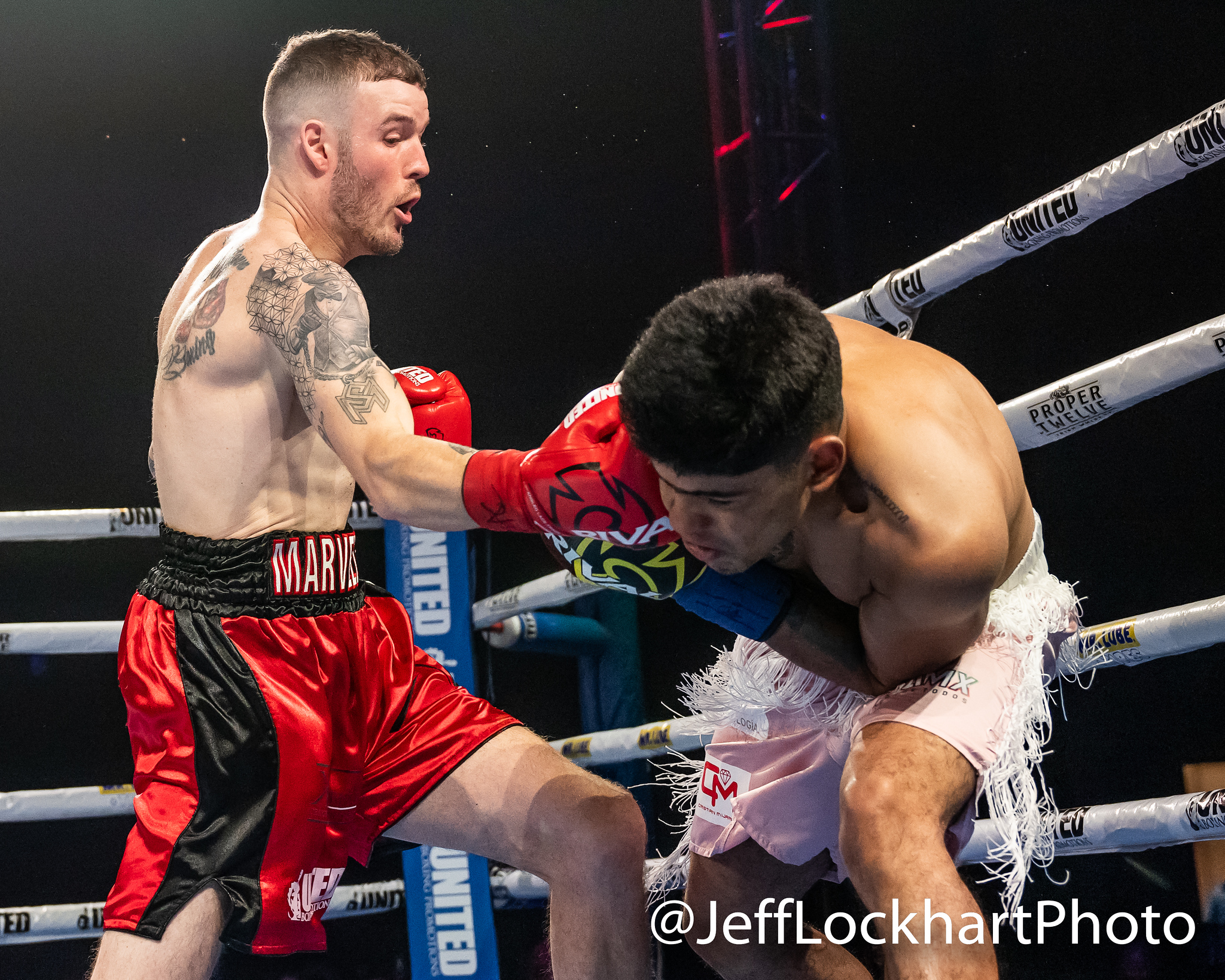 PICKERING — Reigning IBO Americas Super Lightweight champion 'Marvellous' Mark Smither returns to the ring on October 21st at the Pickering Casino Resort, where he will face Mexico's Paul Salcido in an eight-round Co-Feature contest presented by Tyler Buxton's United Boxing Promotions.
A Barrie, Ont. native, Smither (12-0) dominated José Jasso on July 8 to claim the IBO Americas belt in front of a hometown crowd at the Sadlon Arena — and is excited to return to the ring in Pickering.
"I am pumped, the Pickering Casino Resort is a great spot for fight night and my legion of fans from Barrie will be coming down with me," said the undefeated Smither, who is attracting international attention. "I'm going to apply pressure early and we will be able to push the pace against our opponent — we're looking for a decisive, clear victory on October 21st."
Salcido (16-5, 8 KO) will be one of Smither's strongest opponents thus far, boasting a 76% win percentage and significant opponents like former IBO World Champion Jovanni Straffon and recent Matchroom opponent Rodolfo Orozco.
"We're watching a lot of footage, (and) he's game and has some good talent behind him," said Smither. "He went six rounds with Orozco, and was very competitive with Straffon before getting caught.
"I'm coming in with the gas tank and it'll be a great fight."
Salcido, fighting out of Mazatlan, Sinaloa, is determined to rekindle his career with a strong performance in Canada.
"To get a chance to fight this guy, who's undefeated, in his homeland? I'm not missing this chance," said a determined Salcido from his camp in Mexico. "He isn't getting the best of me, and I'm going up there with every intention of bringing a win back home with me."
Fight Notes
This will be Smither's third appearance at the Pickering Casino Resort, having won via unananimous decision at the venue against Jorge Amaya (01/28/23) and Jorge Rodriguez (04/29/23)….Over half of Salcido's career fights have ended in knockouts…Smither turns 30 on October 9th…This will be Smither's fourth fight of 2023, and seventh since the beginning of 2022.
---
United Boxing Promotions presents 'Marvellous' Mark Smither (12-0) against Paul 'Gallito' Salcido (16-5, 8 KO) in an eight-round super lightweight contest on October 21st at the Pickering Casino Resort. Tickets are available now at unitedpromotions.ca.