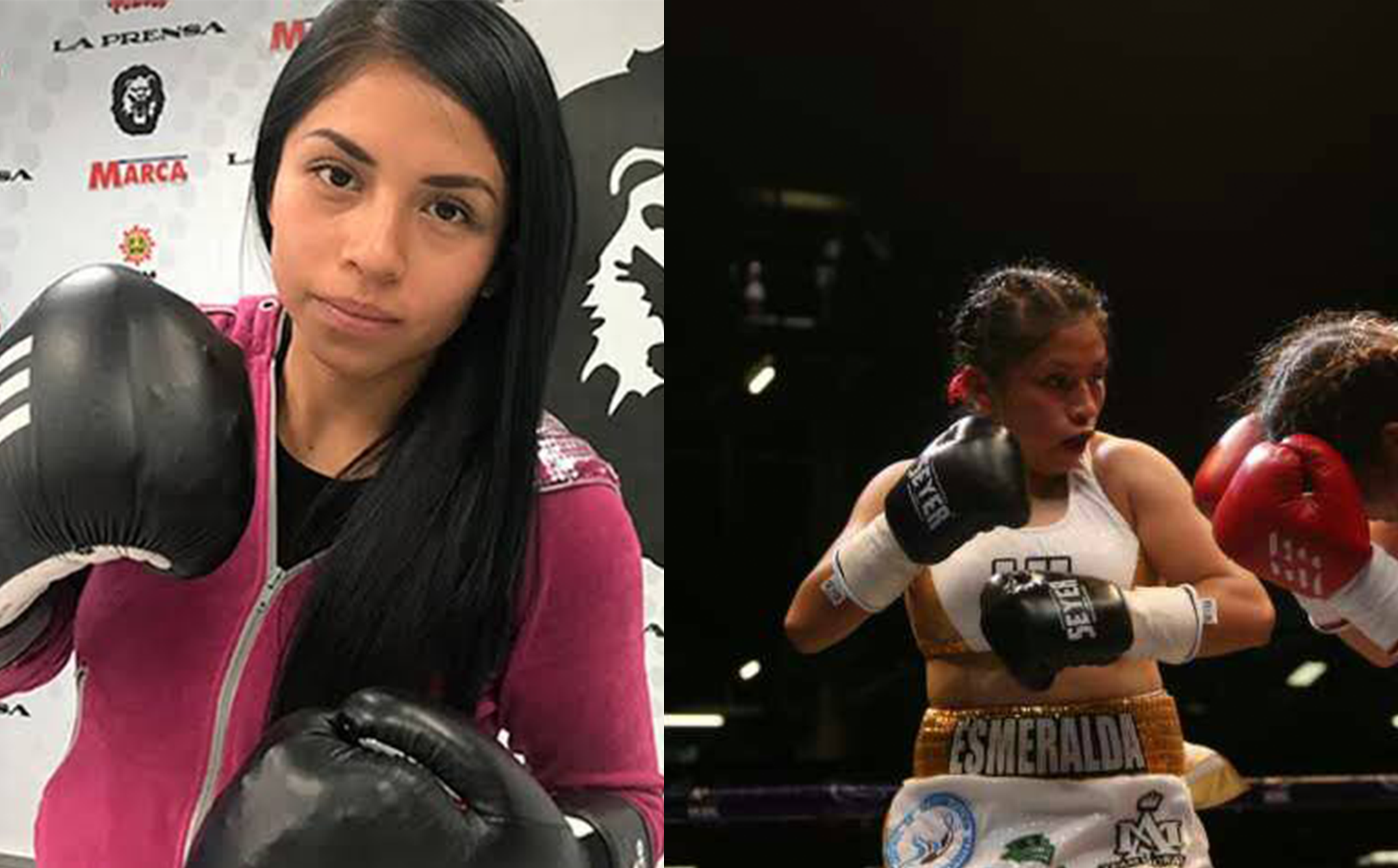 MEXICO CITY — Esmeralda Gaona understands the challenge ahead of her on October 21st.
The raucous Pickering Casino Resort crowd, ready to back their home fighter in Guelph's Sara Haghighat-Joo; the realities of being a Mexican fighter abroad; the underdog status, despite her eight professional wins, against the rising Ontario prospect with the amateur pedigree.
"I know she's an Olympic-style boxer, and one of the best in her country," relayed Gaona from her training camp in the Mexican capital. "We know it's a big challenge, but we are giving it everything in training and are coming with only one intention: To bring the win back to Mexico."
She has experienced significant highs, including a well-earned draw against former World Title Challenger Maria Salinas and a credible performance in defeat at the Bell Centre in Montreal against Kim Clavel.
"I had a really strong fight against Salinas, and showed that I'm ready for the big leagues," said the 25 year-old Gaona. "I'm ready to fight the top women around and prove this is the level I belong at."
She has also faced her share of trials both in the ring — suffering back-to-back losses in 2018 — and beyond its four corners, as a victim of a terrifying kidnapping and navigating life as a young mother.
But as is the modus operandi for Mexican fighters, the career and life of 'La Pelusa' move in a singular direction: Forward.
---
---
Her career is still very much active; undefeated in her last three outings and ranked No. 5 by the WBO, a victory on the road in Canada would set up a potentially life-changing fight opportunity.
The fact Esmeralda Gaona is here, at all — resilient, ready to push top prospect Sara Haghighat-Joo in the toughest test of her young career — is a testament to her sheer will and character.
"It's always a responsibility, representing Mexico internationally," she reflected. "We're prepared to leave every last ounce we have in the ring — I am Mexicana, it's what we do!"
When the opening bell tolls in two weeks' time, of course, none of that will matter; two world-ranked fighters will duel in the same ring for eight rounds in pugilistic pursuit of a career-best win.
But if you were a betting person, it's safe to assume that 'La Pelusa' will leave the Pickering Casino Resort with the respect of the Ontario fans earned — regardless of the fight's outcome.
She is, after all, a Mexicana.
---
United Boxing Promotions presents WBA #9- and IBF #10-ranked Sara Haghighat-Joo (2-0) against WBO #5-ranked Esmeralda 'La Pelusa' Gaona (8-4-2) in an eight-round super flyweight contest on October 21st at the Pickering Casino Resort. Tickets are available now at unitedpromotions.ca.