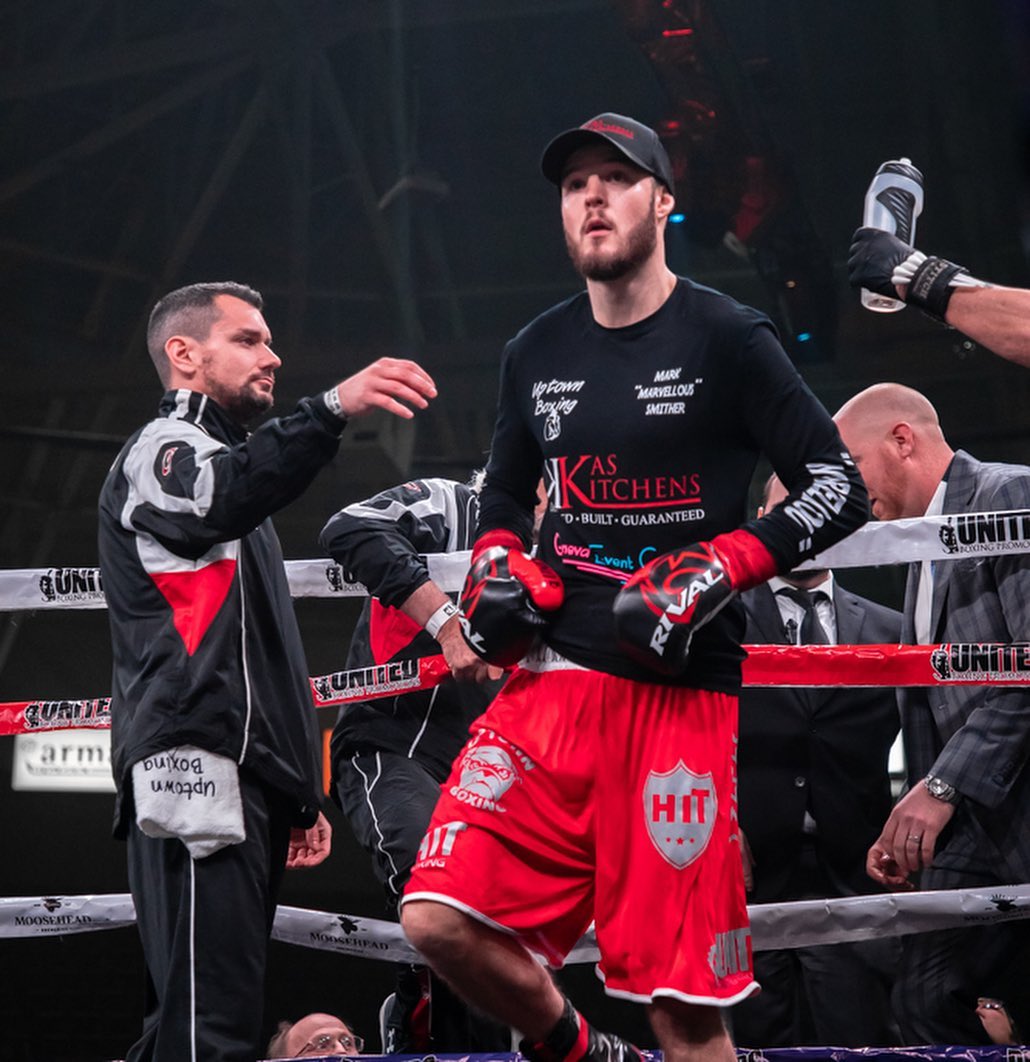 BARRIE — Reigning IBO Americas Super Lightweight champion 'Marvellous' Mark Smither has broken camp on weight and ready to make a statement on Saturday night, when he will face tough Mexican veteran Paul Salcido in an eight-round contest.
"We know Paul Salcido, we've seen the footage (and) I'm looking to push the pace early," said Smither (12-0), who is aiming to build on his championship performance against José Jasso in July. "I'm in great shape, and if we hit the body early we could break him down later in the fight (and) look for a late stoppage."
Fighting at the Pickering Casino Resort for a third time in 2023 — having already cruised past Jorge Amaya and Jorge Luis Rodriguez at the Arena — is a return to happily familiar surroundings for the Barrie, Ontario product.
"I like the atmosphere, having it all under one roof — the weigh-in, the food, the fights — is great and I'm ready to get the job done on fight night," explained Smither. "It's a little east of Barrie, but we get a very good turnout of fans every time we're there."
There is plenty at stake for the newly-married Smither, who has been gaining international attention in recent months and may be lined up for the largest fight of his career in 2024.
"You have all these opportunities that you've hoped for — if you win the fight," he reflected. "We're talking about things in the future, but I cannot underestimate the opponent in front of me.
"He's here to scrap and get the victory, and I'm sure he's eager to get in there and have himself a fight."
Smither's stamina may play a factor against the older Salcido, who has not fought since 2021.
"My training's been good, and the mindset is good," summarized Smither. "I'm ready for eight hard rounds, and I hope he is too — because he's going to need it."
---
United Boxing Promotions presents 'Marvellous' Mark Smither (12-0) against Paul 'Gallito' Salcido (16-5, 8 KO) in an eight-round super lightweight contest on October 21st at the Pickering Casino Resort. Tickets are available now at unitedpromotions.ca.