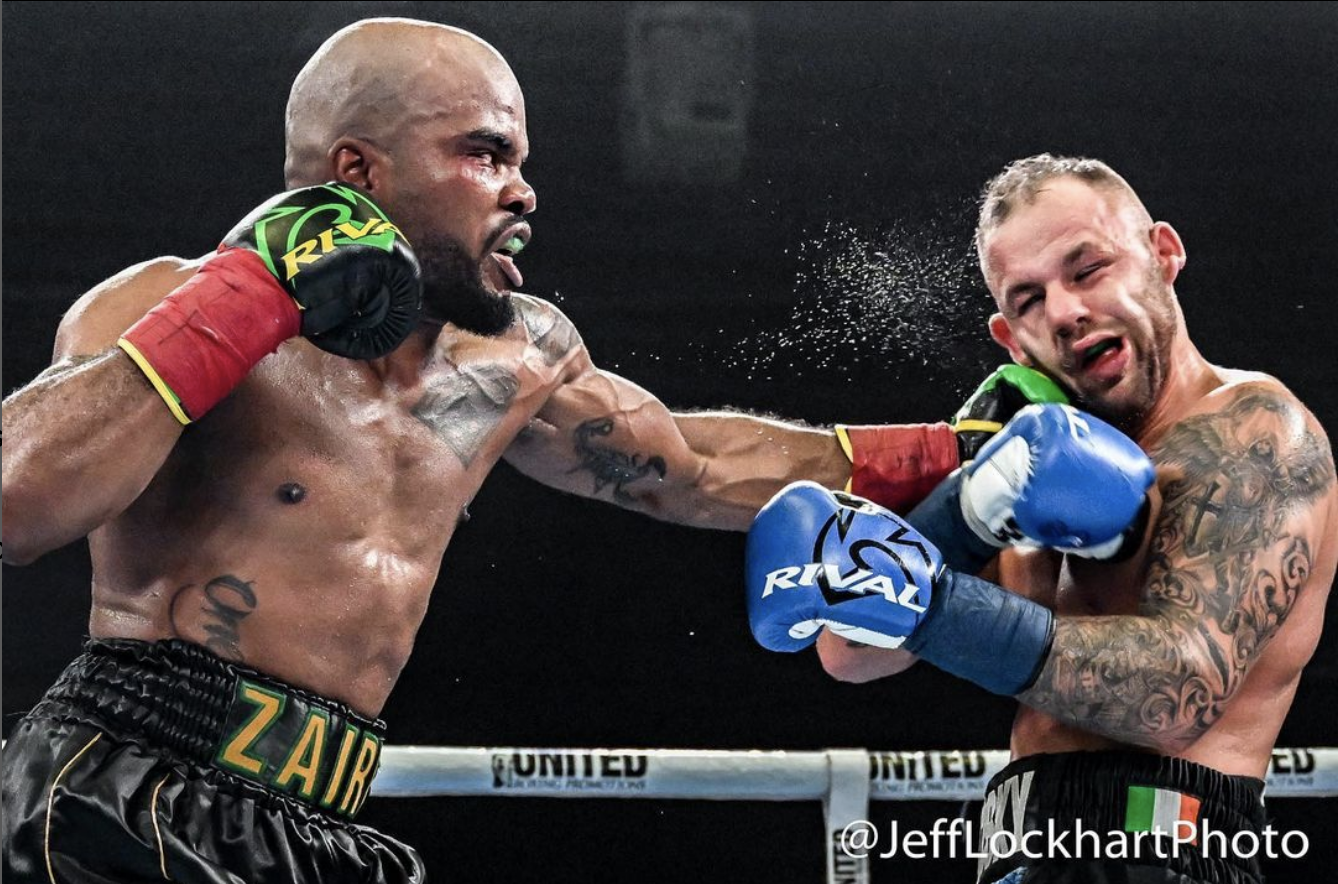 Column • Carlos Verde
---
The saying goes that one does not play boxing, and there most definitely are no participation trophies handed out at the end of a professional prizefight.
But on Saturday night at the Pickering Casino Resort, two men who have in many respects already won will go toe-to-toe for eight rounds or less.
It's no secret that Shakeel Phinn (25-3-1, 16 KO) and Rafael Sosa Pintos (63-18, 25 KO) are both into the second half of their careers. The Montreal-based Phinn is preparing for his final assault up the world rankings — and certainly won't be lining up for another 29 pro fights — while Uruguay's Sosa Pintos has packed a few lifetimes of pugilism into his own.
The traces of success, however, are evident. From their BoxRec profiles to personal and professional success, both have improved their position in life over the course of their boxing career.
Phinn, at 32, is a former North American and reigning IBO Americas Champion; the Brossard, Que. native recently became a father for the second time, and is a popular boxing trainer.
Sosa Pintos, a former Uruguayan and WBC Latino Champion, is the unofficial mayor of Salto — his hometown in northern Uruguay — and works for the municipality in a jack-of-all-trades role.
On Saturday night, as they have a combined 110 times before, the two will reliably go to battle and put on a show at the Pickering Casino Resort.
The fight itself promises entertainment; Phinn is hunting for a statement knockout to continue attracting international attention, while Sosa Pintos will need to harness all of his experience and tradecraft to try and score a decision win.
Father Time may indeed come for the Uruguayan campeon, as he does for every boxer. Shakeel Phinn is younger, faster and technically gifted. But with two wins in his last three — and a credible loss to Brandon Brewer the only blemish on his recent record — the man they call The Locomotive is taking one more crack at Canada.
Regardless of the outcome, both men will return to their lives; Phinn to Montreal, the gym and his young family, Sosa Pintos to his role as a community builder in Uruguay.
Before they do, I sincerely hope the crowd at the Pickering Casino Resort pays the two veterans their due with a raucous round of applause — not just for their effort on the night, but their career-long contributions to the sport.
---
United Boxing Promotions presents Shakeel Phinn vs.Rafael Sosa Pintos, as part of a seven-fight professional boxing card on October 21st at the Pickering Casino Resort. Tickets are available now at unitedpromotions.ca.