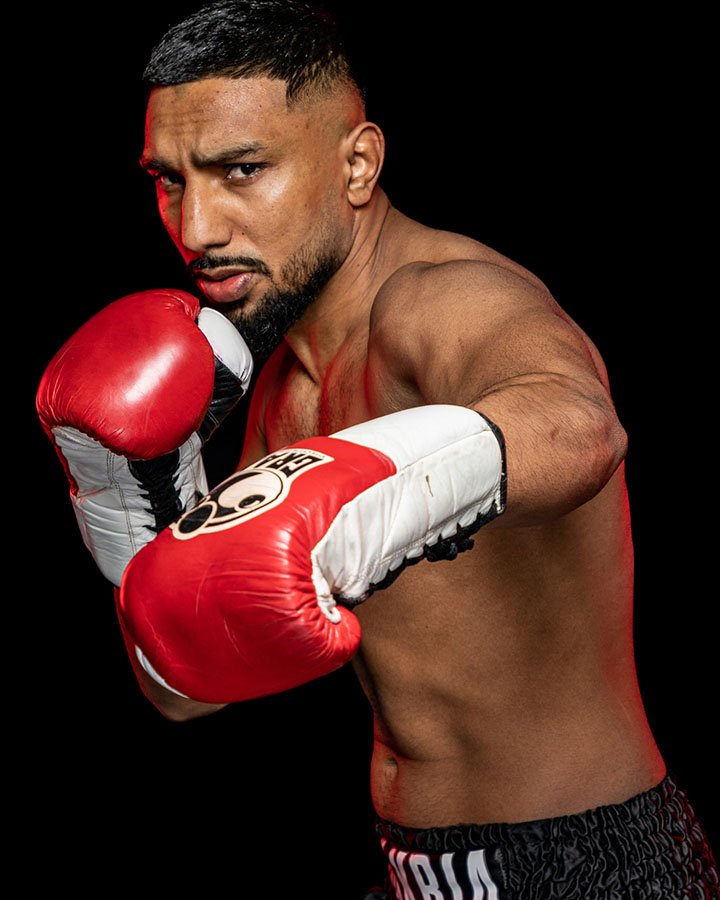 The Beginning: For Love of Boxing
Boxing has been a foundational part of his life since Sukhdeep was 13. As the story goes, he used to hang about the yard of the Sher-E Punjab Sports Academy watching as a bystander.
Until, that is, the day that a confrontation with one of the Academy's boxers led to a critical decision: leave the Academy grounds for good, or join the Academy and learn how to settle disputes in a professional manner.
Over the next few years, Sukhdeep learned how to channel and control his innate 'fighter' into a professional. Along the way, he has emerged as a leader to the community, encouraging other young people to do the same, to conduct themselves respectfully within the boundaries of the sport.
Sukhdeep "Chakria" Singh Bhatti
record: 16-0
division : middle

stance : orthodox
nationality : India
residence : Ajax, Ontario, Canada
birth place : Chakar, India
The art and my will to fight is drawn from a rich Sikh lineage of warriors, generals and martyrs that lead our people through what otherwise would have meant extinction.

– Sukhdeep Singh Chakria